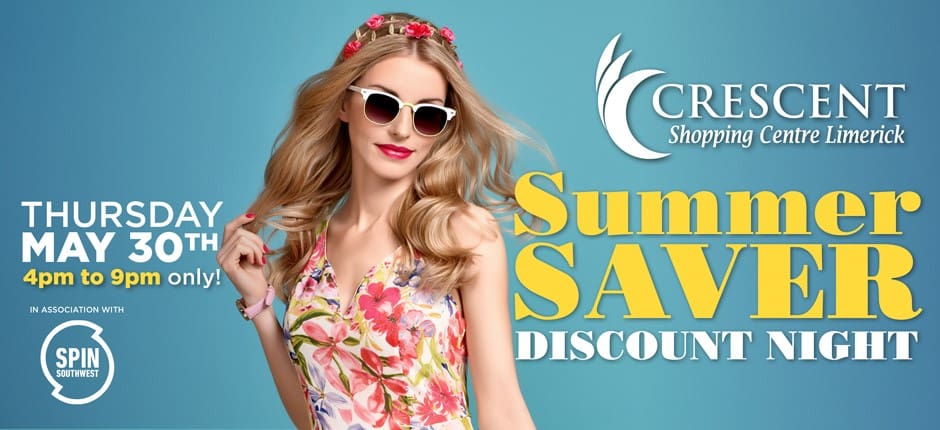 Summer Saver is back at the Crescent Shopping Centre!
Join us on Thursday 30th May from 4pm – 9pm for a super start to summer with our Summer Saver Discount Night where all of our customers can enjoy dazzling discounts and offers from over 30 retailers, including some of your favourite brands, for one night only!
With summer holidays just around the corner, not to mention another bank holiday weekend ahead, it's time to get ready for all those great summer nights out, bbq's, beach days, weddings and general fun in the sun with a supply of stylish discounted clothing, footwear, accessories, beauty and jewellery!
Plus be in with a chance to win some of our fantastic spot prizes and giveaways on the night from Spin South West and on the Crescent Shopping Centre social media pages in the weeks leading up to the event!
Be sure to join us on the night to kick start your summer on a bright (and stylish) note!