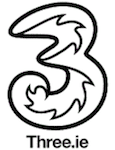 Assistant Store Manager – Limerick Crescent
At Three we're used to going beyond expectations to better connect our customers
If that sounds like you, join us, and Be Phenomenal. Our Retail teams play a critical part in our enhanced store experience. Never has there been a more exciting time to join a team of open, honest and passionate employees. Three is forward thinking, you can't stagnate in this job, and you'll be part of a charming bunch of people that will become lifelong friends. There's an energy here that's infectious; we defy convention and we're always looking at ways to shake up the industry and to surprise and delight our customers. You can be yourself here, and you'll get to build strong relationships with customers and colleagues alike.
Join us as Retail Assistant Store Manager
Our Assistant Managers have a passion for people & technology and are committed to helping our guests discover lifestyle solutions and digital services that enhance our guests lives. We look for individuals who can also demonstrate a flexible and positive approach to problem solving.
You will be a step ahead of customer's expectations to engage and deliver a personalised experience. 
Our Assistant managers are leaders. They motivate and consistently deliver targets.
Have business acumen that supports new opportunities to drive store performance.
Our managers understand P&Ls and how to maximise margins.
Not only do our assistant managers support their manager with day to day running of stores they coach and develop their high performing teams to be the best they can be.
You will influence and gain commitment from others through sharing knowledge and experiences.
Be responsible for KPIs for store and teams in areas such as sale, stock, audit, and security and deliver operational objectives making sure store is fit to trade.
Champion the best customer experience in store. We're obsessed with and excited by the opportunity to WOW every guest that comes to our stores.
Assist three customers through the discovery, experience, and purchase process
Be able to speak to Threes connected life vision
What else will the role involve?
You will make customers feel phenomenal by
Taking ownership of customer issues, using your problem-solving skills to take care of them in a patient and professional manner until resolve
Promote customer self-service with a 'show' rather than 'do' attitude, and through the My3 app.
Embody a better connect life in person and engage with customers to tell a story about our product range, not just a tech spec
You will be responsible for driving sales
Motivating your team to exceed targets, through coaching and supporting.
Maintaining an expert-level knowledge of all products in the range attend trainings and keep current with product research and FAQs
Engage with our customers to match them to the appropriate products and services in an approachable, personable manner
Keep a motivated and positive attitude when closing sales, while also promoting our smaller products and services through cross-selling and upselling
You will go beyond the expected to
Support your team and manager
Taking part in projects that support our people and customer experience
Keep up to date with industry trends and competitor activity to ensure you can demonstrate to customers why they should choose Three
Continuously looking for improvements in processes or services, and have the confidence to put forward these recommendations
We appreciate eachother by
Coaching and supporting our team in a way that engages the individual
Ensure store standards are met by replenishing stock, reorganising displays in line with planograms, and maintaining the cleanliness and positive reputation of the store
Have an appreciation and understanding for Data Protection policies and ensure all administration is carefully completed and filed in the correct manner
Demonstrate responsibility for RLP (retail loss prevention) policies and processes to show support for your store manager during store audits
Support your store manager with all RLP policies and processes to demonstrate support for store audits
You will ideally have the following skills and attributes
Strong experience working in retail.
Proven success in achieving targets and goals.
Previous experience in a customer facing/service position.
You are passionate and obsessed about giving our Guests an outstanding experience in store.
Thrive on targets, goals and objectives and pushing yourself and your team.
team player.
You will work with teams to support, motivate, and encourage each other for continuous improvement and achieve goals.
You are a clear communicator; you can explain what can be complex and new information clearly, in everyday language that your team and our guests can understand.
You do the right thing and always adhere to policies and procedures.
Be able to take the responsibility of running the store in the absence of the manager.
You are the person who is comfortable leading in a changing fast paced environment moving between sales floor, stock management, tills, merchandising and take accountability for commitments made.
What we offer
Competitive salary and Commission/Reward structure – earn up to €35,000 OTE
25 days annual leave each year 
Smartphone with a generous employee plan 
Benefits contribution paid monthly to use towards healthcare etc 
Employer matching pension scheme of up to 5% 
Life Assurance and Salary Protection Plan from day one 
Access to learning and development tools such as LinkedIn Learning 
Three Ireland is proud to be an equal opportunities employer. We are committed to equal employment and growing a diverse workforce. We embrace those of any race, colour, gender identity, age, ancestry, religion, disability, sex, marital status, national origin, citizenship, or sexual orientation; and we want our teams to reflect this!