You know Spring is really here when you hit Pancake Tuesday and the sun is shining to boot!
We are very lucky to have numerous retailers here at the Centre who offer Pancakes / Crepes as part of their offering including Ginos Gelatos (giving away FREE Crepes with Lemon or Nutella until 12 noon today), you can also pop into Nom! Treats for a delicious Crepe with a choice of toppings, or pop by O'Briens or Quigleys Cafe or Franklins Restaurant today for a Pancake hit!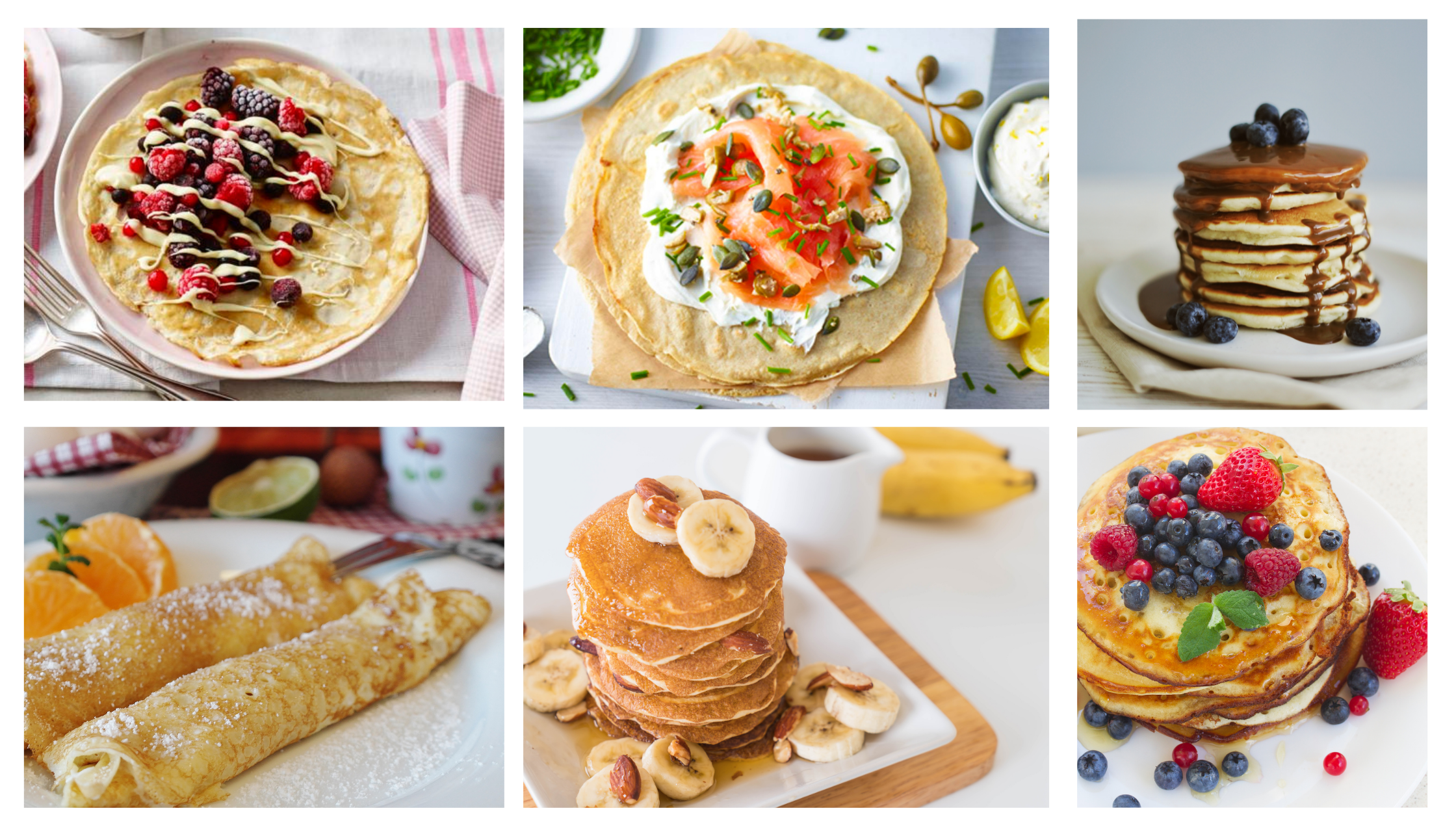 Savoury Pancake Meal Ideas for Small Kiddos
Cooking up a storm at home?  Its hard to get the smallies to eat a "normal" dinner when they know pancakes are shortly on offer, why not make lunch/dinner into a pancake meal of sorts for the small kiddos!
Make your pancake batter as normal, and before frying add in 2 complementary savoury ingredients … corn and grated cheddar, peas with pancetta/ham, diced pepper and finely chopped spinach..
Choose ingredients that are already cooked or that won't suffer by being cooked in the short amount of time each pancake is touching the skillet.   Serve with a side of greek yogurt for dipping with mixed berries.  Voila – meal time accomplished!
Some Savoury Toppings to make a meal out of your Pancakes 
Bacon and Maple Syrup
Spinach with a soft egg
Creamy garlic chicken and mushrooms
Goats Cheese and Blackberry Sauce
Buckwheat pancakes with smoked salmon and citrus cream cheese
Blueberry, almond butter and cream pancakes
Caramelised banana pancakes