Nom Treats! is officially open at Crescent on the Library Mall next to Art & Hobby.
You are truly in for  treat if you have never had a Nom Donut, baked fresh every day, hand cut, hand filled donuts with ridiculous amount of choice on toppings everything from nutella, to oreo, kinder bueno, chocolate, toffee…but our all time favourite is the classic fresh cream and jam!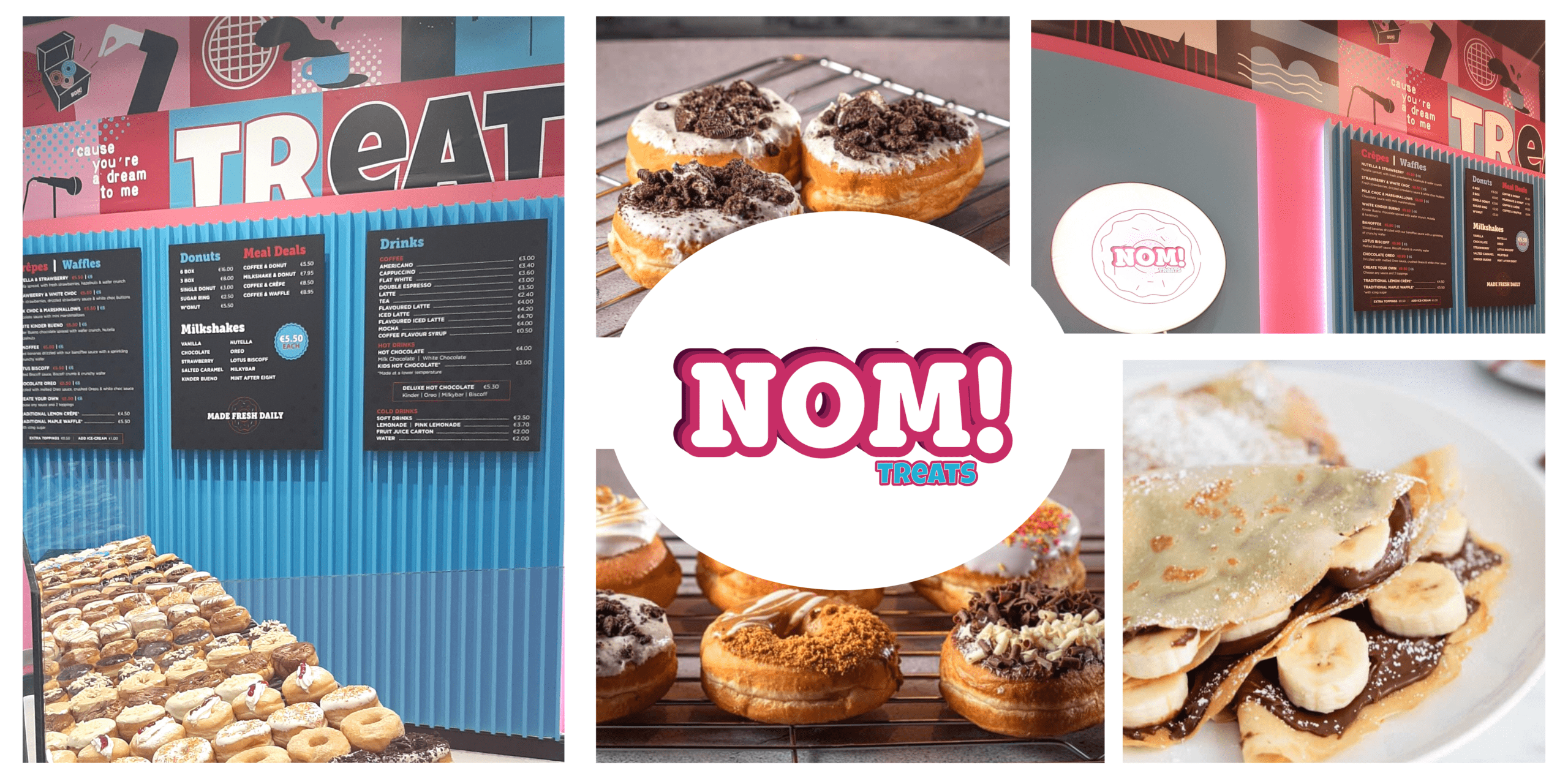 Lots more on the menu too including crepes, waffles, ice cream, shakes, coffee & more!