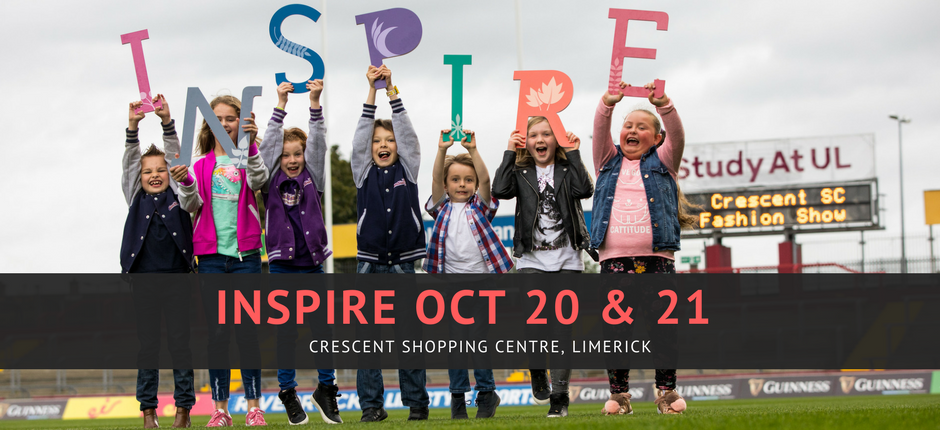 Students of GemStars School of Performing Arts at INSPIRE launch at Thomond Park
INSPIRE LAUNCH AT THOMOND PARK BRINGS FASHION, KIDSFEST AND FUN TO CRESCENT SHOPPING CENTRE THIS OCTOBER
Inspire, Munster's leading Fashion event is back this October and this year brings lots of fun activities for the whole family to enjoy across the weekend.
Celia Holman Lee will deliver an Autumn Winter Style Workshop followed by the annual Autumn Winter Fashion Showcase from the Crescent Shopping Centre on Friday Oct 20th followed by "Kidsfest" on Saturday October 21st with lots of free fun activities for the family to enjoy!
On Friday October 20th the Crescent Shopping Centre will welcome INSPIRE favourite Celia Holman Lee for an Autumn Winter Style Workshop at 5pm taking place at the Central Concourse where Celia will share her top tops for Autumn Winter styling, how to create the perfect winter wardrobe, what's on trend, along with some top tips on beauty & skincare.   The workshop will be followed by the annual Autumn Winter Showcase from Crescent Shopping Centre with clothing, accessories, sportswear and jewellery.
On Saturday October 21st  INSPIRE's "Kidsfest" will commence at 12 noon,  a fun day of activities for children and parents where Special Guest Aoibhín Garrihy (Actress and Dancing with the Stars Finalist) will make an appearance to Guest Judge the Crescent Halloween Fancy Dress Competition for a chance to win some fabulous prizes.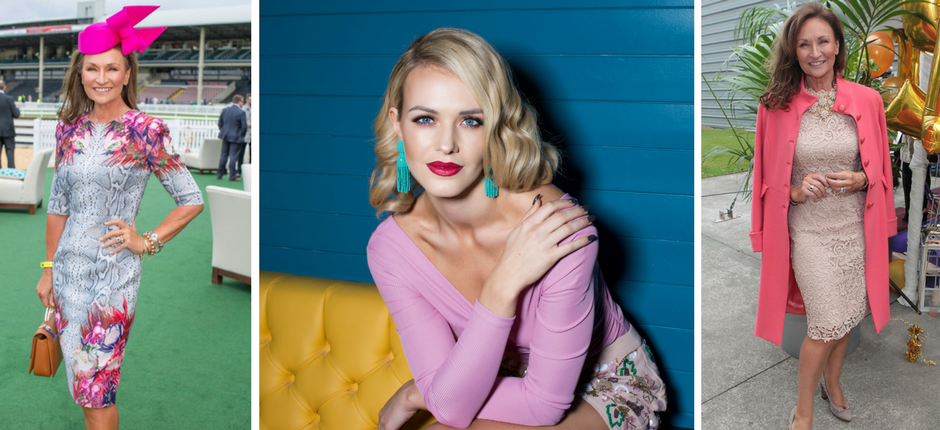 GemStars School of Performing Arts will also perform at the Crescent Shopping Centre from 12 noon showcasing Crescent Kids fashion through dance and songs that we all know and love – under the tuition of Emma & Georgina O Driscoll of GemStars School.
Kidsfest will also welcome the "Bunnyzone" – all the way from Wooly Farm for kids to meet the resident bunnies along with a fun and interaction with Nano, the friendly futuristic 6ft. Robot along with free Facepainting and Balloon Modelling for the Kids on the Concourse. Kidsfest will run from 12noon to 3pm.
Take part too in the "Happiness Hunt" and find the smiling Emojis on Shop Windows around the Centre for a chance to win a Shopping Spree for the whole family to the value of €150.
Two inspiring days at the Crescent Shopping Centre this October.  See Crescent social Media and website for more details.
Inspire takes place in association with The Limerick Leader and Limerick's Live 95FM.
See all the Event details here:  http://bit.ly/2kucJyi
Inspire will take place on Friday October 20th & Saturday October 21st at the Crescent Shopping Centre, Limerick.  Follow Crescent Social Media for more details as they are announced!!