For generations children have been visiting Santa at the Crescent Shopping Centre Limerick.
A sweet visit with a little chat, a gift from Santa and some great high-quality photos from a professional photographer as an optional extra on the day! Make your booking online and enjoy a visit amidst your shopping trip this Christmas!
Important note on Booking:
To book tickets:
Step 1:  Select your event time slot first (if time slots are greyed out this event time is sold out and this event time is no longer available – one time slot per family is permitted)
Step 2:  Scroll to bottom of time slots and buy your Tickets and add them to your cart. If your preferred time slot is not available do not add tickets to your cart find an alternative date as this event is sold out.  
Child Tickets (10 Euro each) and Adult Tickets are Free. Your booking is not complete until child tickets have been added for payment and a time Slot has been selected.  
BOOK YOUR SANTA VISIT HERE
Santa Grotto is open from November 27th through to December 23rd. Click on the link above for all available times.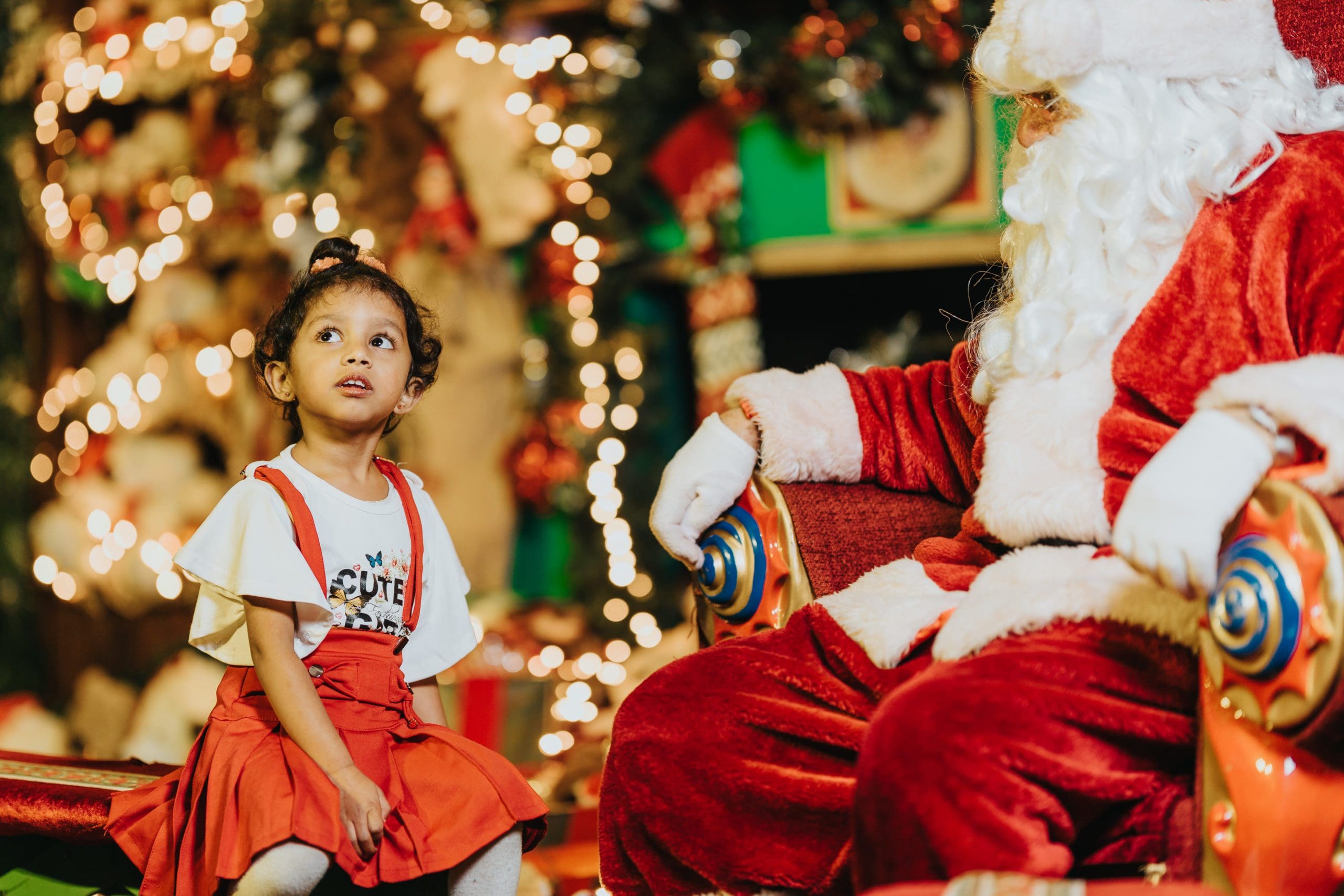 Maximum of 2 Adults and 8 children per time slot!
Souvenir Photos:
Photographs are extra and can be ordered on the day.  They will be sent by email as a JPEG to those who purchase.  Please allow some time for turnaround of photography.
Photo Prices:
1 Photo:  €7    / 3 Photos   €10  / 5 Photos   €15
Santa Visit Gifts:
12 to 18 years can be admitted as an adult free of charge. Gifts will only be available for Children from 0 – 12 years.