🎅The long wait for Santa's return is nearly over!! 🎄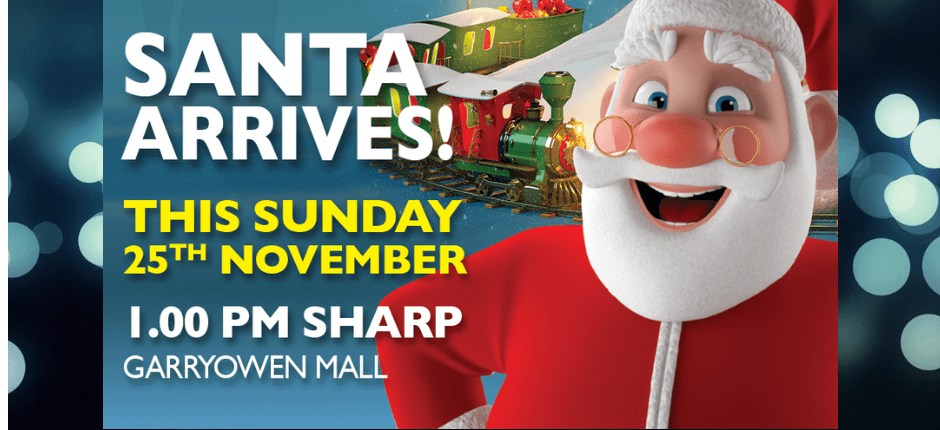 Santa will arrive at the Crescent Shopping Centre on Sunday November 25th at 1pm in style arriving in a horse-drawn magic sleigh, with his elves, to meet all the kids and families at the Garryowen Mall entrance (next to River Island) before making his way through the Malls to Santa's new Station located on the City Mall (opposite Gap Outlet). Keep an eye out for Santa's footprints in the Malls to locate him!
As is tradition at the Crescent over the years, Santa will make his way down through the Malls greeted by lots of children and parents with 🎶 musical accompaniment and entertainment. Join the parade to lead Santa down to his brand new Santa Station while he meets and greets all the children in attendance. There will be lots of family entertainment including the Limerick Panto Society—dressed in colourful costumes and full of fun, handing out sweets and lollipops to children.🍭🍬
Santa will then take up residence at his Santa Station, open daily from Sunday November 25th! 🎁🎄 Santa Station opening hours and prices below!