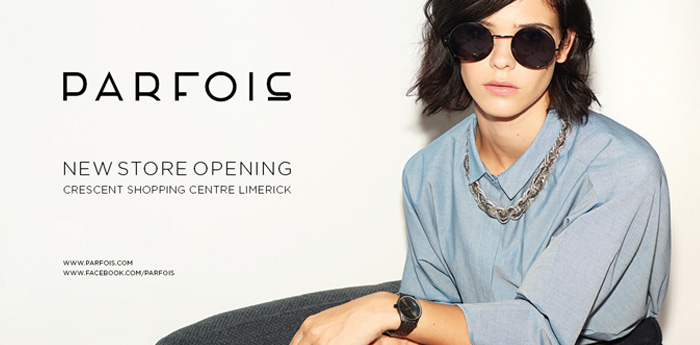 The new Fall Winter collection is inspired by three major trends: the Grunge, the Casual look and the 40´s Wardrobe.
The young meets the elegant to celebrate the new season. Mixing materials with textures, Parfois creates a collection for the modern woman.
The Grunge, with black boots and metallic chains in black nickel, the fur and polka dot handbags, are featured in this major collection trend.
The jewellery, inspired by the grunge mood, uses claves, studs, denim, and pearls as details.
A touch of minimalistic appearance added to the clean image of materials inspires the Casual look.
Brown, beige taupe to navy blue can be found in the accessories. Belts, scarves, jewellery, bags in big sizes, and envelope clutches,
designed for an urban woman that aspires elegance and discretion.
The 40´s Wardrobe is also well represented in a very trendy way, transporting the masculine touch into the feminine shape of the collection.
The colours of the season are inspired by a simplicity of earth tones. Crocodile clutches, sneak totes and jewellery with powerful and sophisticated details, that project an atmosphere of mystery, beauty and romance.