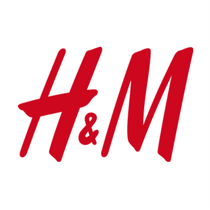 Department Manager – Limerick – Full-time
Job Description
Contract: Permanent
Hours: 39Hrs [Full-time]
Availability: Fully flexible [Monday – Sunday, Working 5 Days a Week]
Location: The Crescent Shopping Centre, Limerick
As a department manager you are responsible for overseeing a department to support the Sales and Profit of the storeand along with your Team deliver a Customer First Experience.
Customers & Teams
You oversee the training, development and succession of your team.
You evaluate your team's performance and provided regular feedback.
You set development plans, follow-up and take any appropriate actions.
You communicate clearly, share stores performance and set clear goals.
You ensure Health & Safety, legal and security are in accordance with H&M standards and local laws to secure all employee and customers safety at all times.
You strengthen our company culture and coach your team to do the same.
Sales & Profit
You ensure customer first is top of mind in your department and the store.
You analyse and follow up on Sales & Profit KPI's for your department.
You work together with the Visual Merchandisers to maximise sales.
You work with the Store Management team to maximise conversion.
Together with the Visual Team support implementation of Commercial actions.
You ensure Operations & Best Practices are alive and followed.
Additional Information
Growing with H&M:
At H&M, there are no set career paths. You will find continuous learning opportunities, and colleagues who will encourage and support your growth in whatever path you choose to explore. At H&M, you will have the chance to explore a wide variety of potential roles. We are a destination for curious minds and the more curious you are, the better!
Start learning new things & find out everything you can be!
Benefits
At H&M, we care about our employees and it is important you feel appreciated. The well-being of our teams is the key to our success and in practice, this means that our employees all over the world receive great benefits. Check them out here!
Do You:
Provide excellent customer first experience for your colleagues and customers
Drive sales and profit by analysing key KPIs?
Lead your team to in an efficient and inspiring way?
Delegate, follow up and provide feedback to support the development of your team?
Be yourself & more at H&M
Here's your chance for a career with endless opportunities, interested?
Apply here: https://jobs.smartrecruiters.com/HMGroup/743999753586466-department-manager-limerick.html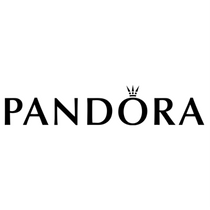 PANDORA – Supervisor
PANDORA are currently recruiting for a are hiring a supervisor – fully flex, 25hrs!
Send CVs to [email protected] for consideration
BRANDMAX – SUPERVISOR REQUIRED
Introduction:
Sports Direct.com is THE retail success story of the last decade. Our unrivalled growth across the UK and Europe really sets us apart from the rest. We have no intention of slowing down and we have a mind blowing continued expansion plan.
Part of our success is owed to our dynamic, commercially driven and passionate Managers and with growth comes opportunity so we are looking for an experienced Floor Supervisor to join us in building the future and sharing in our success!
Promotions passing by? Boss gets all the credit and reward? Not recognised as a high achiever?
As part of our Sports Direct Management team your talent will be managed to ensure you reach full potential and have a world of opportunities to explore.
Your Role:
Proactively drive store performance across all departments with creative flair
Ensure delivery of the brand is in line with all visual merchandising guidelines
Development of your people as 'Stars of the Future'
Champion our company culture and values as an Ambassador of Sports Direct.com
Promote compliance within the team to adhere to company policies and procedures
Maximise sales and product availability whilst controlling costs
Exceed customer expectations to deliver great customer service, driving company TV's
Your Profile:
Responsible and trust worthy
Compliant with the ability to police procedures and policies through your people
Passion for retail, people and developing a career
Confident leader who can motivate and challenge others to deliver
Promote the Sports Direct values and our culture to internal and external parties
Flexible to the needs of the business including secondments into Europe
The Rewards:
€31,200 basic – subject to location and experience
20% Staff Discount across all Sports Direct Stores
OTE up to 25% of your basic salary; per year, paid monthly
TO APPLY FOLLOW THE LINK: https://www.peoplebank.com/pbank/owa/[email protected]&r=INDEED
Rituals Expert (Supervisor) – 32 Hours Per Week
Full-time
Department: Stores
Departments: Retail
Hours per week: 24-32
Contract type: Part-time
Job Description
**We are looking for a passionate and dedicated Retail Supervisor for our soon to be opened Flagship Store in Limerick, The Crescent Shopping Centre in Q3 – 2021**
ABOUT THE ROLE
Our Store Supervisors are responsible for assisting the Store Management Team with the day to day running of the store and focusing on achieving strong financial results (including set KPI's) and great customer service.
YOUR ACCOUNTABILITIES
As our Supervisor you advise our customers about the products and Rituals philosophy. You carry out basic, quality and administrative processes in the store to ensure everything runs smoothly.
In addition, you replace the Assistant Store Manager when he / she is not present and are then responsible for training and coaching are Advisors, Stock Management and Leadership. You are the example for the team and show by leading from the front and having a great presence on the Shop Floor. You report to the Store Manager, who will oversee your development and acts as a mentor.
You are keen to be the 'best in class' within your Store. You are flexible, pro-active and you enjoy creating meaningful moments for our customers. Furthermore you are a team player and prepared to work during the weekend and busy times like the Christmas period. 
REQUIREMENTS
Minimum 3 years experience as a Supervisor / Senior Sales Associate or a similar role in a fast paced retail environment with additional task and responsibilities.
Proven experience in exceeding Sales Budgets and Retail KPIs, such as ATV and Conversion.
Proven experience in building effective teams and motivating employees.
Good understanding of various retail concepts i.e. (visual merchandising, clearance lines)
Strong initiative and leadership skills
Able to adapt quickly and react positively to business needs
Strong and authentic communication and sales skills
Flexible employability. Our stores have ample opening hours, you want and can work all days of the week as well as early and late shifts.
HOURS PER WEEK
32 hours – flexibility is required
OUR RITUALS
"We're not here to sell you beauty; we are here to make you feel good." Raymond Cloosterman, CEO Rituals.
Rituals is about helping you slow down the pace of your busy life, about creating meaningful moments and to remind you to experience these moments with joy. 
Our ambition is to become the number one global luxury brand in cosmetics. And for that we need passionate, energetic, ambitious and driven people to help us achieve our goals. This might feel like a paradox, but within our company meaningfulness and performance complement each other like yin and yang.
People are the ultimate ambassadors of our brand. 
DIVERSITY AND INCLUSION
At Rituals, diversity and inclusion are part of our DNA. Together, we continue to build an inclusive culture that encourages, supports, and celebrates the diverse voices of our employees.
It fuels our innovation and connects us closer to our customers and the communities we serve.
WHAT DO WE HAVE TO OFFER?
Rituals offers a varied role within a team with enthusiastic colleagues. The salary offered is in line with market conditions and you will be given the opportunity to make the fullest use of your talents. The organisation offers you an ambitious and service minded working environment. To introduce you to the world of Rituals we have an onboarding program called get-ritualized and we have our Rituals Academy. They help you hit the ground running when you start your career with us.
INTERESTED?
If you are interested in this position and your profile matches our requirements then attach your CV and hit the apply button.
We're looking forward to your application!
Click on the link below to Apply:
https://jobs.smartrecruiters.com/Rituals1/743999751399069-rituals-expert-supervisor-limerick-the-crescent-shopping-centre-32-hours-per-week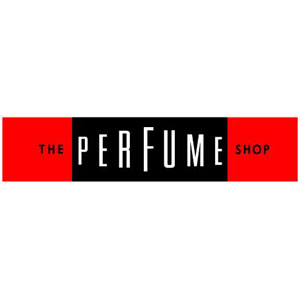 Team Leader and 3 x Sales Advisor
The Perfume Shop at the Crescent is currently recruiting for a Team Leader (20.5 hour contract) and 3 x Sales Advisors (2 x 15 hours fixed terms and 1 x 8.5 hours)
The Perfume Shop is the largest single category fragrance retailer in the UK. We've been on the Best Companies to Work For list, been awarded #7 in Top-Rated Retail Workplaces, and won the 2019 Online Retailer of the Year Award.
Our passion for people is what drives and enables us to create a thriving, collaborative workplace for our colleagues, in our stores, head office and warehouse.
We're looking for you; talented people with passion and spark to help achieve our vision of being the first choice for fragrance purchases on the high street and online.
People are at the heart of everything we do. This is not a job, it's a career.
TO APPLY
Go to https://www.theperfumeshopjobs.com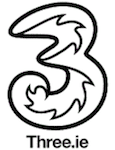 Part Time Retail Associate
The job in a nutshell.
Sales associates at Three are motivated and personable with a real passion for customers and a desire to achieve business results. Our Sales Associates push the boundaries to deliver the best experience possible for our customers, while working with our direct and wider team to drive sales and exceed sales targets.
At Three, our values are important to us and define who we are. These values help us to develop a culture of empowerment, ownership and achievement.
What else it involves
You will deliver excellent Customer service living our value "We focus on the customer"
• You will have the ability to `read` customers to better understand interactions and to match their needs to Three`s products and services
• Take ownership of customer issues, taking care of them in a patient and professional manner until resolve
• Promote customer self-service with a `show` rather than `do` attitude, and through the My3 app.
You will be responsible for driving sales within your store "We take responsibility"
• Sell Three`s products and services to our customer in an approachable, personable manner
• Be aware of your individual and store targets, and have an understanding of what has been achieved MTD through the 3Achieve app
• Carefully listen to each customers` needs and offer appropriate options that meet or exceed their expectations
• Keep a motivated and positive attitude when closing sales, while also promoting our smaller products and services through cross-selling and upselling
You will work as part of team and live the value of "We work as one team"
• Work alongside colleagues in your team to support, motivate and encourage each other to succeed and achieve targets
• Work closely with your colleagues to ensure you have adapted the correct sales technique whilst celebrating success within your team
• Liaise with the wider business such as; customer care, the business team, and the credit approval team to provide prompt solutions to our customers
You will show ability to Take Initiative "We go beyond the expected"
• Keep up to date with industry trends and competitor activity to ensure you can demonstrate to customers why they should choose Three
• Continuously looking for improvements in processes or services, and have the confidence to put forward these recommendations
• Be open to seek extra responsibilities in the role, such as cash management, mentoring, and back office admin
You will receive and show your appreciation "We appreciate each other"
• Ensure store standards are met by replenishing stock, re-organising displays, and maintaining the cleanliness and positive reputation of the store
• Have an appreciation for Data Protection policies and ensure all administration is carefully completed and filed in the correct manner
• Demonstrate responsibility for RLP policies and processes to show support for your store manager during store audits
The skills we`re looking for
• Previous experience in a retail, sales, or customer-service based role.
• Flexibility around working hours, including evenings and weekends
• Keen interest in technology and a desire to learn with excellent communication skills
• Confident and sociable teammate with ability to work towards individual and team goals.
• Self-motivated, patient, and personable individual
• Strong attention to detail and good negotiating skills.
TO APPLY:
Click Here: https://three-ireland.csod.com/ux/ats/careersite/12/home/requisition/505?c=three-ireland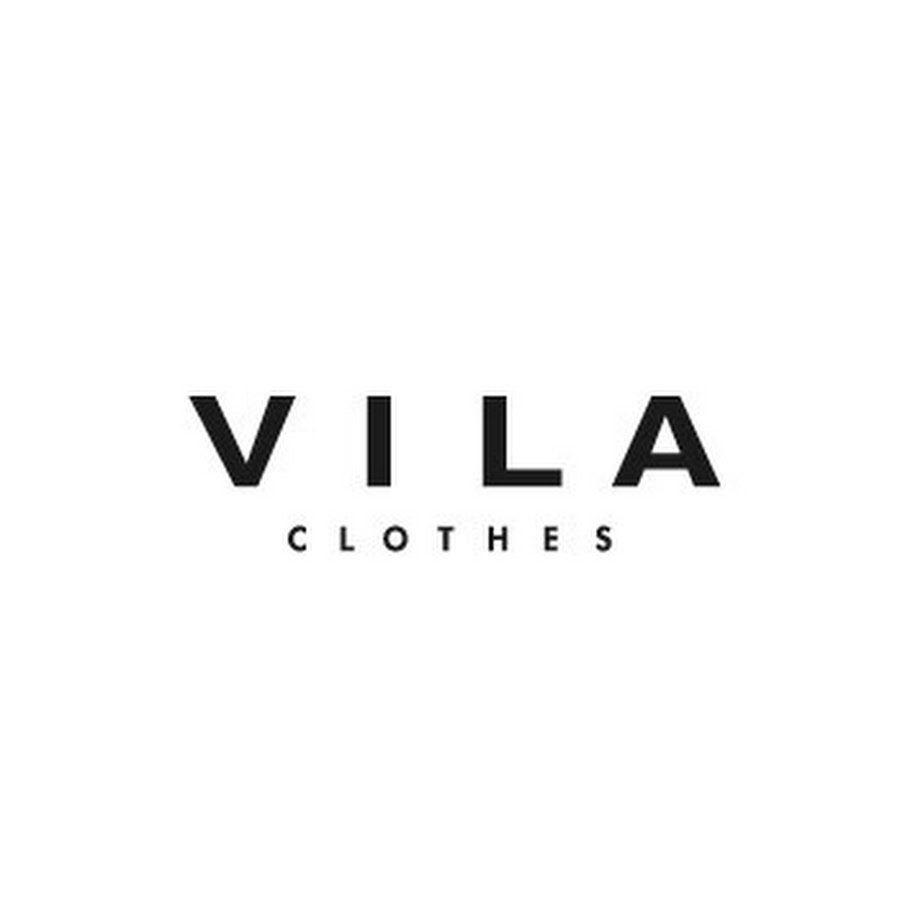 VILA CRESCENT LIMERICK
We are currently locking for a full/time Sales Assistant to join our team.
We are looking for someone who is:
enthusiastic about fashion
has strong customer service
enthusiastic to maximize sales
TO APPLY:
If you think, that you are the right person for this job please e-mail: [email protected] or hand in your CV in the store.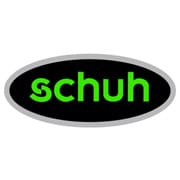 Sales Advisor – SCHUH
About the role
The customers' journey needs to be flawless, from the minute they step through the door to the moment they leave. Their experience is at the heart of everything we do and this comes down to one simple thing. You! Do you reckon you know the shoe dictionary inside out? Can you distinguish between what's hot and what's not? Do you have the natural ability to engage with customers? Then you are in the right place. We love people who strive to be the best, thriving in a passionate, fast-pace and busy environment. You'll be the voice of our brand, delivering a unique shopping experience for each and every one of our fabulous customers.
About the location
Because the city centre can sometimes be a bit overwhelming, come check out our store in the Crescent Shopping Centre located just on the outskirts of Limerick city centre. We have a huge range of brands to suit all tastes including Nike, Converse, Vans and many more. Whether you're a lover of trainers or looking for the perfect pair of heels, you're sure to find something here at schuh. We also offer a great selection of kids shoes so you're little ones can be on trend with you too!
To Apply:
Follow the link: https://careers.schuh.ie/listings/all/4/2619/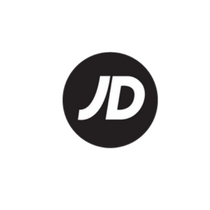 Management Opportunities – Limerick
There is an opportunity for experienced Assistant Managers or Junior Managers looking to take their next step up, to join our JD Sports team in Limerick.
Please find some of the aspects of the role below.
We are looking for either Junior Manager ready to take their next step in a Retail Career or experienced Assistant Managers seeking real progression, to join our Team.
Sales
Ensure that targets are achieved, where possible exceeded
Analyse oracle reports to assist you in making key business decisions
Manage in store devises to capitalise on a wider range of products
Confident use of the stores dashboard to analyse; Footfall, ATV and Conversion, applying this to the store environment
Customer Service
Maintain customer retention by providing first class service
Deal with enquires and complaints and resolving the issue/request
Drive consistency within your internal teams to achieve the highest service levels
Have a strong understanding of the Mystery Shopper programme, Customer Satisfaction surveys and Net Promoter Score (NPS)
Visual Merchandising
Following a weekly brief, ensure that this is applied to your store and maintain high visual standards
Attract, engage, and motivate customers into making purchases in store by using the latest visual techniques
Making sure that all new product and advertised product is all visible and in the correct locations
Ensure Mannequins, displays and windows are alternated through the seasons and events of the retail calendar
Training and Development
Develop existing staff and encourage progression within the company
Hold regular training meetings within store, making sure the team around you can maintain the high standards required
Keep track of your staff progression by the completion of the in-store E-Assessments
Management development should be priority led using the in-house Trainee Management Academy
KSA's
Retail Management skills would be advantageous
Excellent Time Management skills
Strong verbal and written communication skills
IT skills – Microsoft outlook, Word, and Excel
Benefits
Ireland/International career progression
Company discount
Competitive salary
Bonus scheme
TO APPLY: Please send your CV and a short Cover Note re availability to [email protected]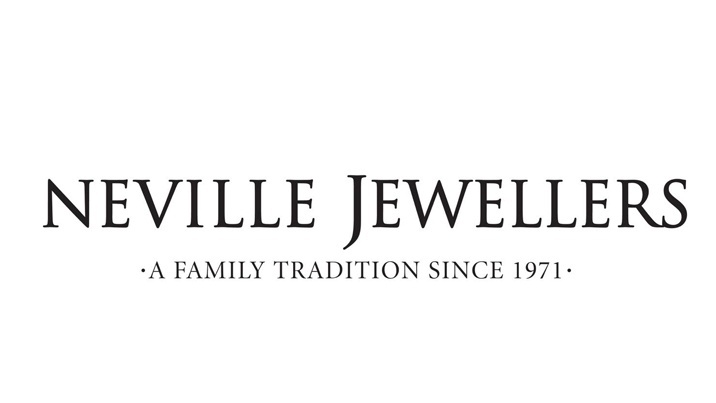 Neville Jewellers are looking for a full time sales assistant to join our fantastic team in the crescent Shopping centre
* A passion for fine and branded Jewellery
* A passion for watches
* A eagerness to learn new skills
* A strong work ethic which is embedded in customer service
* An enthusiasm to maximize sales
This is a full time only role only ,Monday to Sunday and late nights are included in the working week
To Apply: If you would like to apply and join our friendly team , Please email [email protected] or hand in your CV in person to the store from Monday 10th May.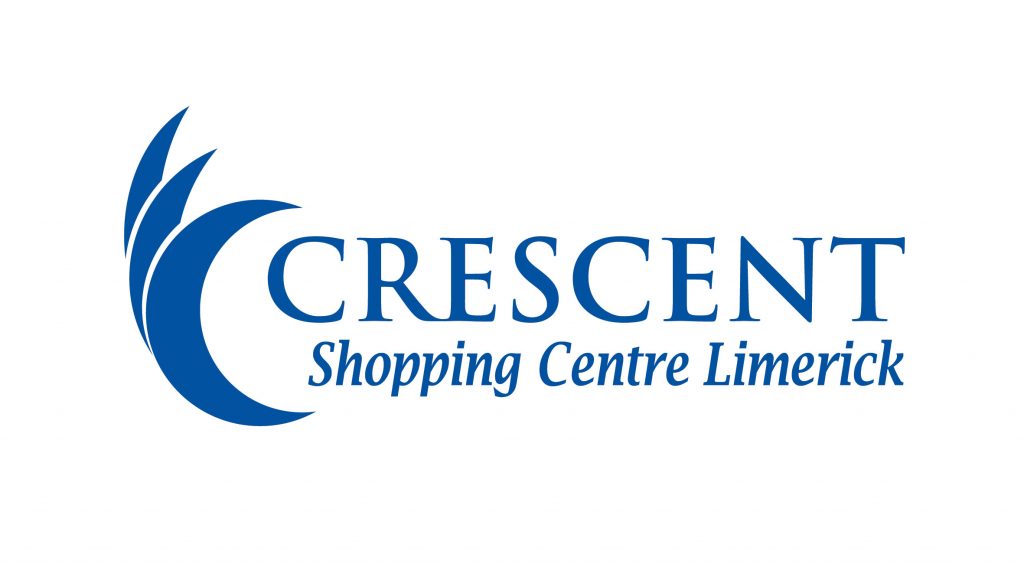 Cleaning Operatives Required
Cleaning operatives required for the Crescent Shopping Centre, Dooradoyle
Full Time role, flexibility to work between Monday and Sunday.
To Apply: Send your CV to [email protected] or hand your CV to the Management Office at the Crescent Shopping Centre for the attention of Tim Cusack.
Skechers – Store Manager
Skechers are recruiting for a Store Manager to join their team in Crescent Shopping Centre. To apply, please forward your curriculum vitae and cover letter to [email protected]
Deadline for applications: Friday 7 May 2021.
Selected Femme/Homme – Sales Assistants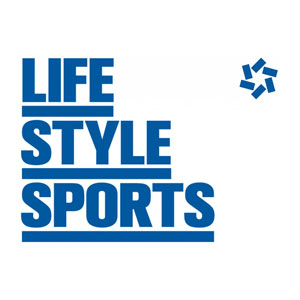 Lifestyle Sports – Deputy/Assistant Manager
We are Life Style Sports, Ireland's largest sports performance and sports fashion retail Brand. We're home to epic sales teams, awesome buyers, number crunchers, creatives and sports fans. Our award-winning, world class stores and omnichannel online presence deliver an unrivalled, premium customer experience, we go to market through our main concepts; Trainer Central, Faster Stronger, Women's Studio and Boot Room. As a key Global, strategic partner for all major sports brands including Nike, adidas and Under Armour, we bring their products to life like no-one else. Our Brand family is full of Social, Inspirational and Fearless people who are passionate about driving our ambitious plans for online-led future growth in Ireland, the UK and across Europe. Sound like a team you want to be on? Of course, it does, so read on…
Our Deputy Managers are the drivers of the Brand, supporting the Store Manager in propelling the overall operations and sales performance for the store they lead.
Responsibilities
Use your commercial acumen to drive and increase store sales, footfall and enhance team performance.
Support the Store Manager to recruit, coach, and develop a talented team – maintaining high engagement and preparing the team for future leadership opportunities.
Be a commercial concept leader, adapting an interest in all concepts in store in order to coach/ train and recruit within these concepts.
Use brand tools create commercial and inspiring in store displays to enhance the costumer experience ensuring the story of each concept is clear and impactful.
Implementing best practice VM guidelines and sharing results with the operations team in your region.
Use all commercial reports daily & weekly to ensure store is set up to trade effectively each day, making sure that each Team Member is aware of the objectives within the store and have clear KPI's to achieve this. Layout of fixtures and stock to best present the stock package.
Best Sellers implementation from both Business and Store POV
Stock Mgmt & Rotation (seasonality vof stock) in accordance with new stock and sell-through to include footwear and apparel.
Executing, maintaining and updating store displays on staging areas, display areas, shelves and wall bay displays to showcase the full look.
Dressing, maintaining & updating mannequins & busts in the latest and greatest product, using accessories on mannequins to inspire the customer to buy.
The executing & implementing of Brand Campaigns both in windows and instore.
The executing & maintaining of all VM Comms sent via the newsletter. Signing this off with the Store Manager by Weds Tues every week.
To coach and develop all sales team members on the VM Principles folder.
At 'Sale' times, Store VM must implement and check off all points on the Visual Sale Comms and Checklist
You will have the opportunity to work on store refits and new store openings.
You will participate in VM workshops/ academy
Visit competitors weekly and report any key notes within store and with the operations team.
Do you embody & project our Brand Values?
Social:
Connect with others, get to know and understand your team members & customers celebrating wins & success together.
Engage with others in sharing knowledge and passion for what you do.
Encourage and empower others to take initiative to reach their potential.
Be Innovative & Passionate, never settle for the status quo, always inspire to innovate & differentiate.
Inspirational:
Encourage and empower others to take initiative to reach their potential.
Be Innovative & Passionate: never settle for the status quo, always inspire to innovate & differentiate.
Fearless:
Be Relentless irrespective of the challenge or opponent you face.
Be Epic, no one remembers or respects average.
Be Successful, it's all about results.
What's on offer?
An inspiring, supportive, and EPIC work culture.
Fantastic career pathways within our Retail Operations team and broader Life Style Sports brand.
Discount on in store and online products featuring global Brands such as Nike, Adidas and Under Armour.
Participation in the Cycle to Work Scheme.
Discount on Commuter Travel tickets.
Free entries to selected Brand running & activity events subject to T&Cs.
Life Style Sports training academy.
The ideal candidate will be:
Experienced in delivering excellent trade performance as a Deputy Manager.
If you want to work for a Brand that invests in the people, drives innovation and change with unparalleled career opportunities apply now and be a part of our EPIC journey.
Job Types: Full-time, Permanent
Benefits:
Work remotely:
COVID-19 precaution(s):
TO APPLY
Follow the link here to Apply and upload your CV via Indeed https://ie.indeed.com/viewjob?jk=3f6d9bfb08c3b877&tk=1f3cug47sst90801