INSPIRE at the Crescent Shopping Centre Oct 20 – 22

INSPIRE YOUR LIFE AT THE CRESCENT SHOPPING CENTRE THIS AUTUMN!
Inspire is Munster's leading Fashion event of the year and this year will welcome three Special Guests, Sonya Lennon, Derval O' Rourke and Yvonne Connolly from Thursday October 20 to Saturday October 22 to the Crescent Shopping Centre to share their tips and advice across Business Wear, Health & Wellness and Autumn Winter Trends.  Three inspiring ladies to Inspire Your Life this Autumn along with Limerick's very own Fashion Extraordinaire Celia Holman Lee and the Holman Lee Agency along with Leanne Moore chairing the Health Kicks discussion with Derval O Rourke!  This is a Fashion Extravaganza not to be missed in Munster this October.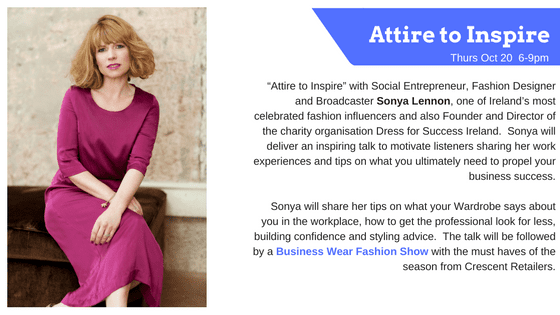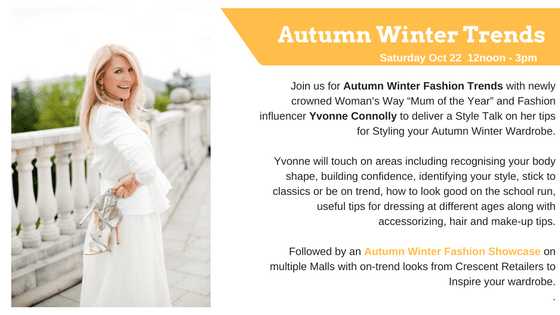 Proudly supported by The Limerick Leader, Limerick Live 95FM and Evoke.ie